The context: While birth rates are falling in Ethiopia, over half of all Ethiopians are under the age of 20. Poverty rates are also declining but nearly one-quarter of all citizens live below the poverty line. Moreover, Ethiopia is one of five countries accounting for the world's largest absolute numbers of people living in poverty.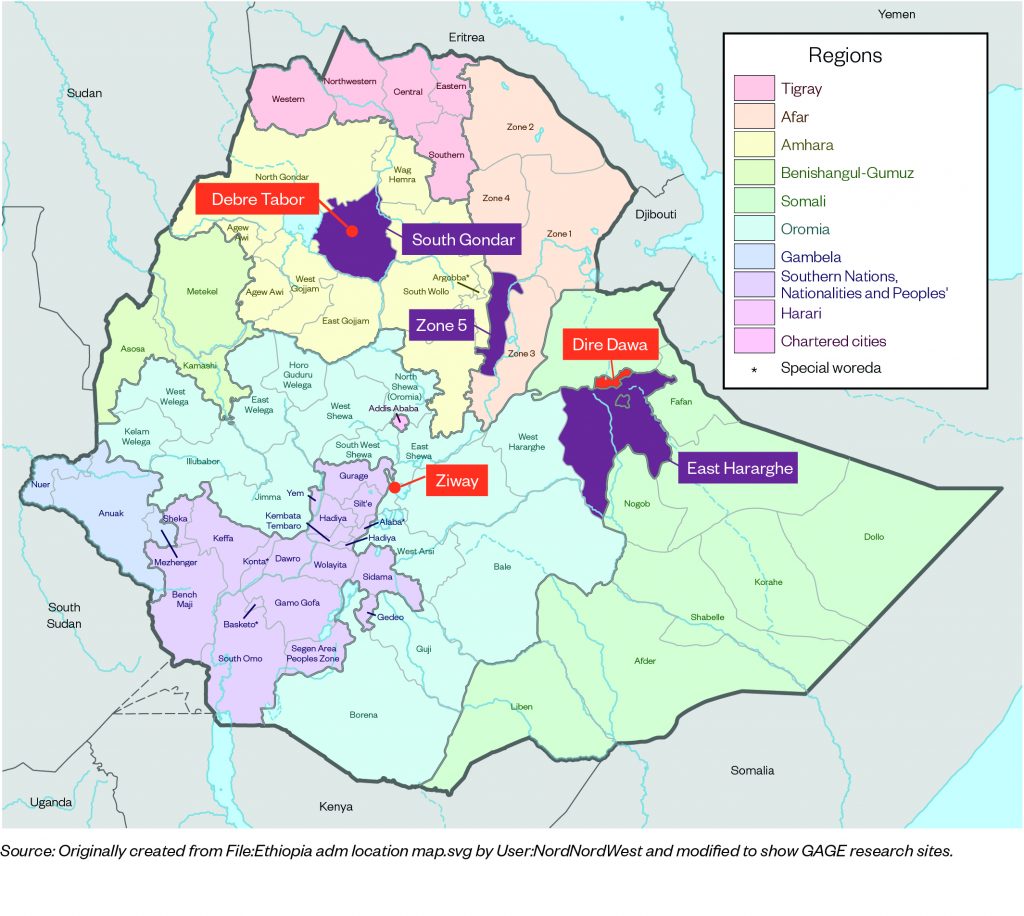 Our research: In Ethiopia, which is located in the Horn of Africa, we are following over 7,000 adolescent girls and boys from rural, urban and pastoralist communities in three regions: Afar, Amhara and Oromia. In addition to the adolescents themselves, our research includes their siblings, caregivers, teachers and other community members.
Education and learning: Ethiopia has made remarkable progress in equitably expanding primary education over the last two decades. Even so, dropout rates remain high, with only about half of young people completing grade 5. Enrolment rates are less than 10% in upper-secondary school, and learning outcomes are extremely low. Differences between girls and boys vary by region and age. While at a national level and across all grade levels girls arenow more likely to be enrolled than boys, in some regions –including Afar and Somali –adolescent girls are effectively excluded from school.