While birth rates are falling in Ethiopia, over half of all Ethiopians are under the age of 20. Poverty rates are also declining but nearly one-quarter of all citizens live below the poverty line. Moreover, Ethiopia is one of five countries accounting for the world's largest absolute numbers of people living in poverty.
In Ethiopia, which is located in the Horn of Africa, we are following over 6,800 adolescent girls and boys from rural, urban and pastoralist communities in three regions: Afar, Amhara and Oromia. In addition to the adolescents themselves, our research includes their siblings, caregivers, teachers and other community members.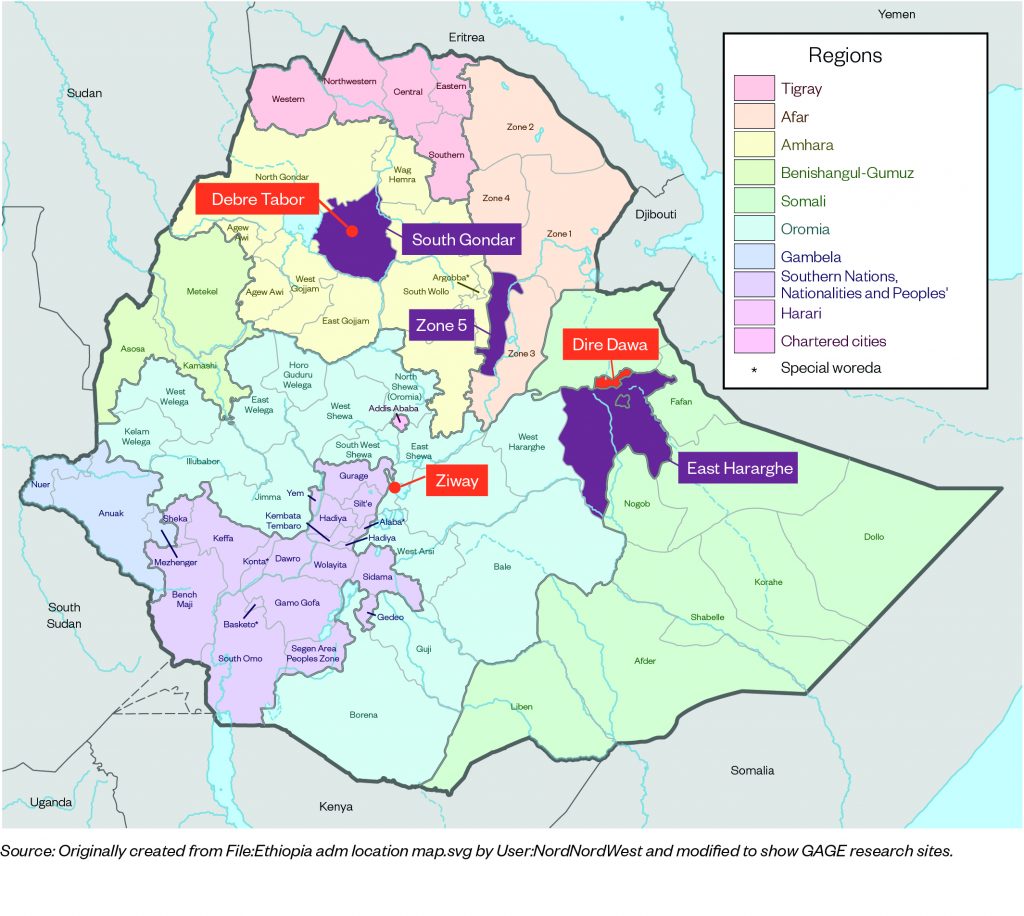 Ethiopia Child Research and Policy Forum
The Child Research and Policy Forum (CRPF) seminar, currently funded by GAGE, has been held at the Ministry of Women, Children and Youth since 2010. Read more.
Methodology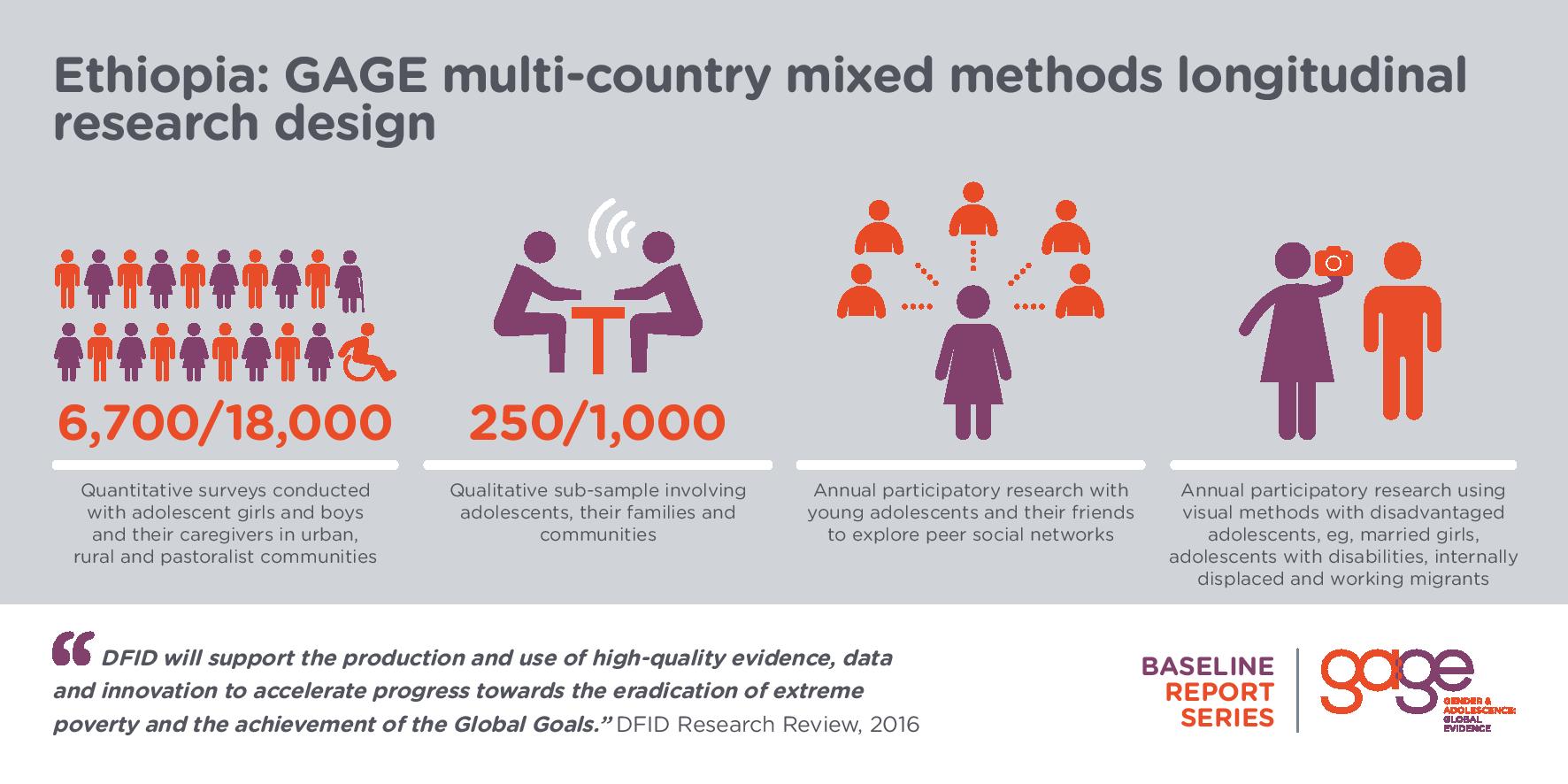 Voice and agency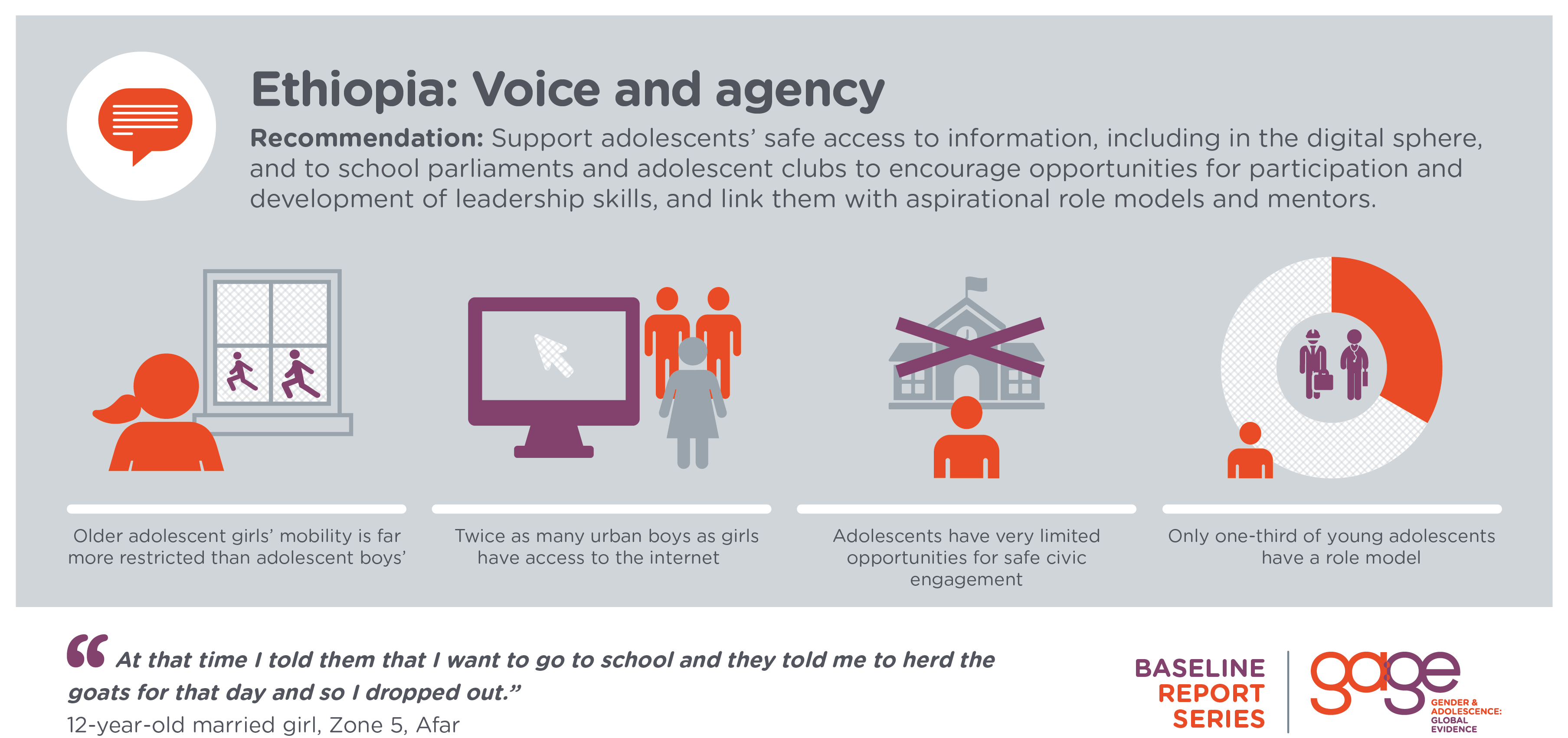 Bodily integrity and freedom from violence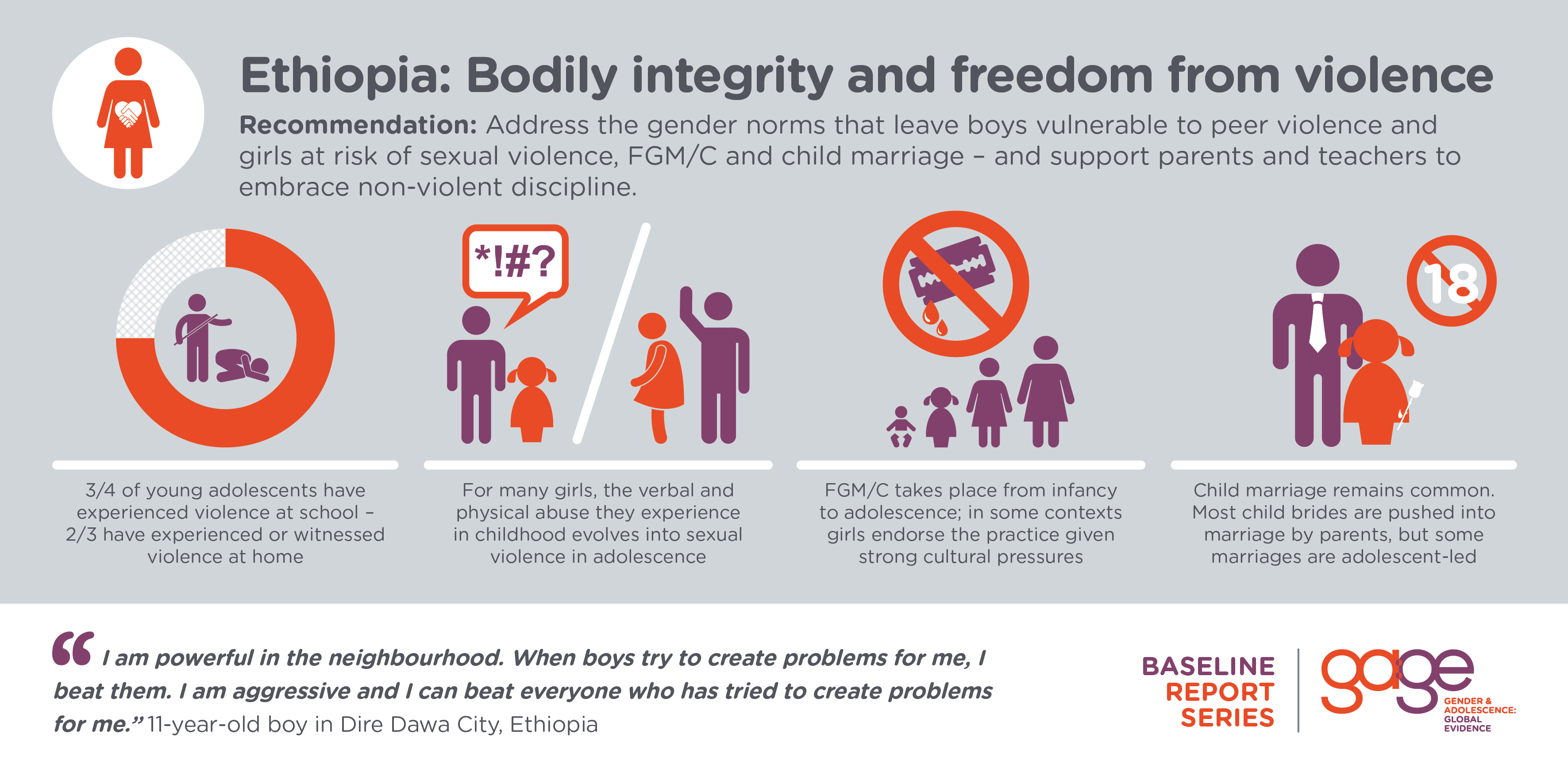 Psychosocial well-being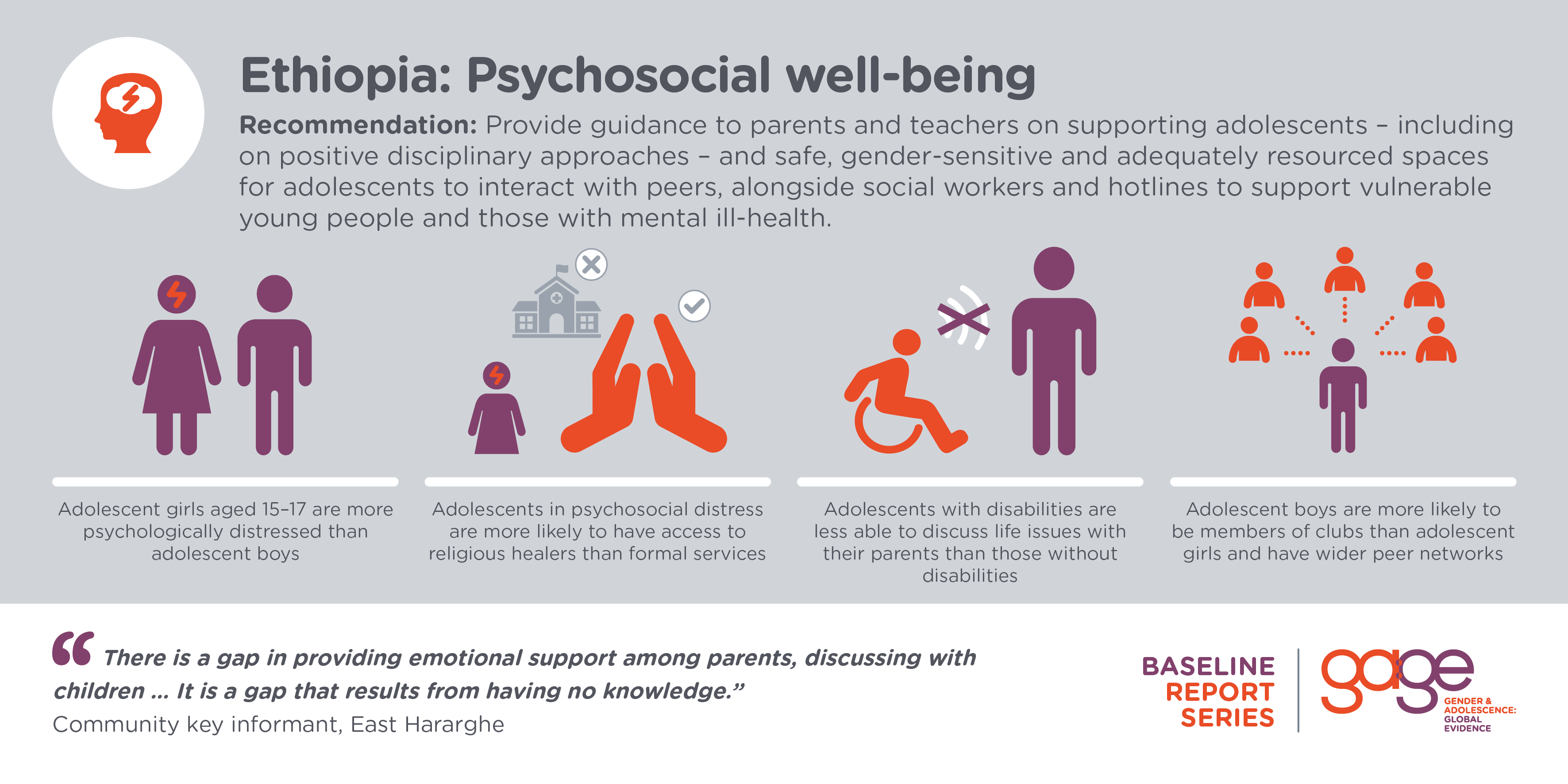 Health, nutrition and sexual and reproductive health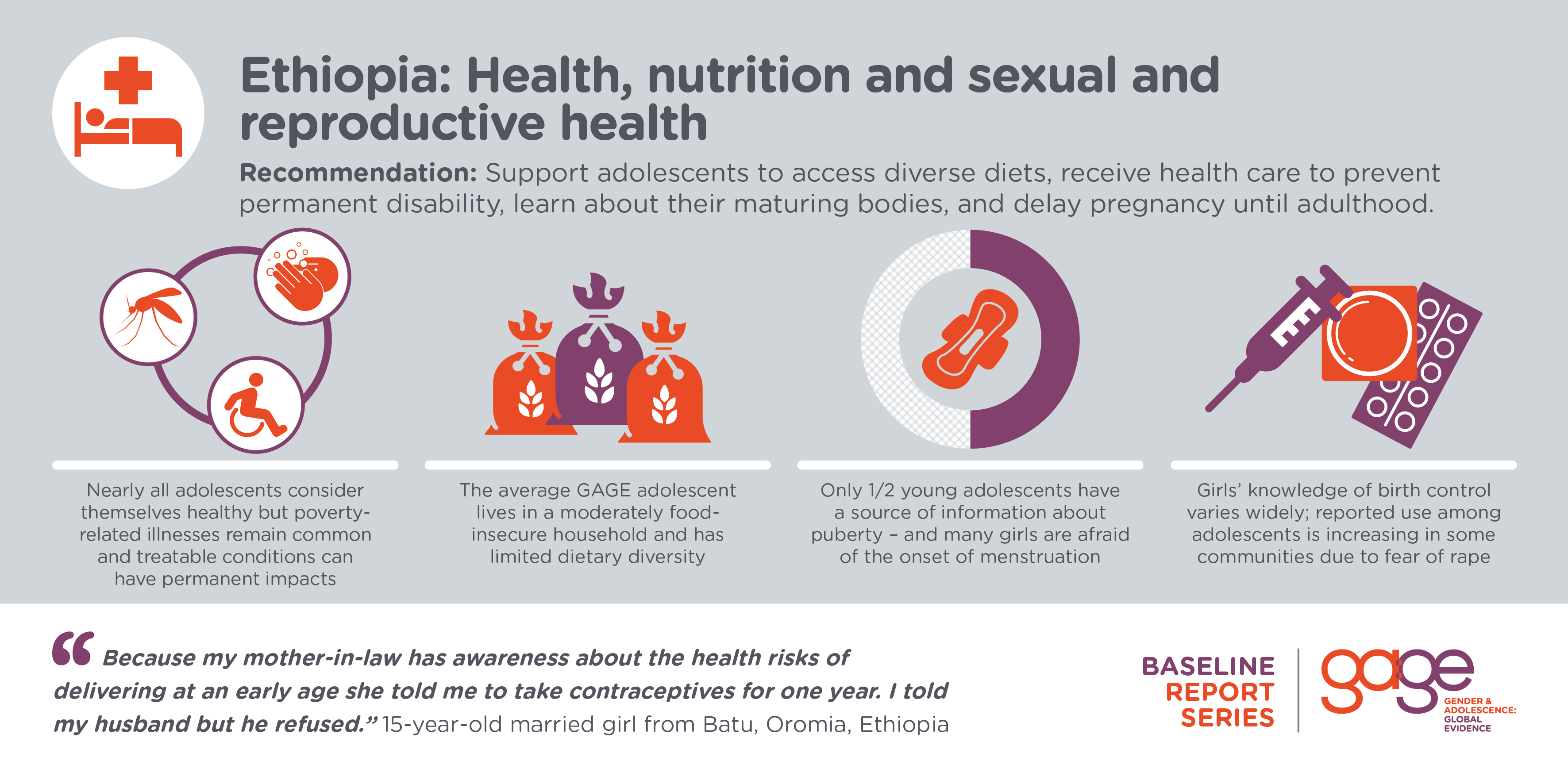 Education and learning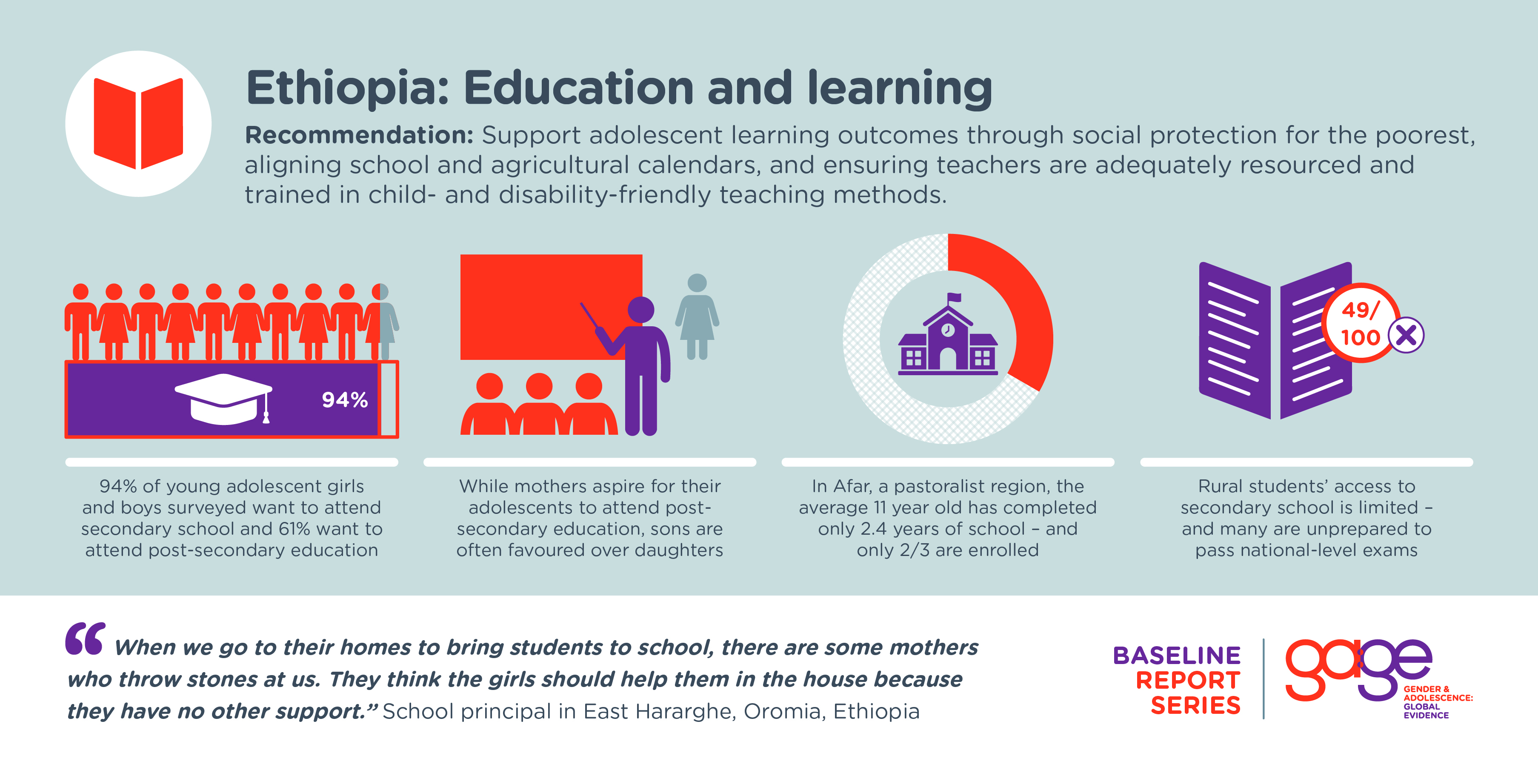 Economic empowerment